About Me
Tangina Ann is an Author who started writing in 2013. she is an author, her newest books The SEARCH FOR SERENITY & THE RISE OF THE BLACK HORSE RIDER, No Where to Turn has been published.

Check Back to see What else is In the works

She wrote an article and was a featured guest in Blackheath Dawn magazine.Dec 30 2016. Check Out the interview By Terry Gilbert-Fellows Jan 2017. Featured on the Front of Sept/Oct & Nov/Dec 2016 and March/April 2017 issue of FOW Magazine and wrote a short story for Charity in the book windmills and paper boats.
Currently
Working on a chapter for 100 Author Better Business Book 4th edition by Tyler Wagner to be published sometime in 2018 & Has started working on her next Book.

Her hobbies are photography, Wood Art. www.tanginaann.com

You can follow her on facebook,Twitter, G+ and of course here on Al Author. You can contact her via her website or email tanginaann@gmail.com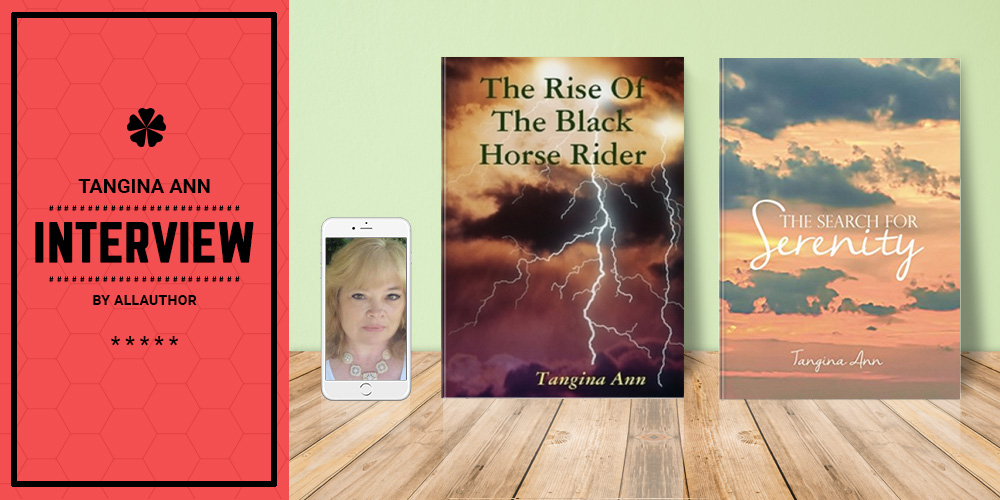 Author Tangina Ann prefers the country to the city for its peaceful living and serenity. A lover of taking pictures of nature, animals and passionate about wood art, Ann hopes to find a venue to exhibit her artwork which she has done previously also.
Tangina previously worked on her farm and learned not only how to make goat cheese and butter, but also how to interact with customers which were a big deal for the shy Tangina. She contributes her growth as a writer in part to God and some to Family and Friends that encouraged me along the way. Receiving compliments like 'Tangina is a dark horse of a very pale complexion.' Tangina writes from personal experience and experiences of others. She is currently working on a book called The Legend of Fisher King Island and a chapter for Tyler Wagner for 100 person book titled the better business book volume 4 Read full interview...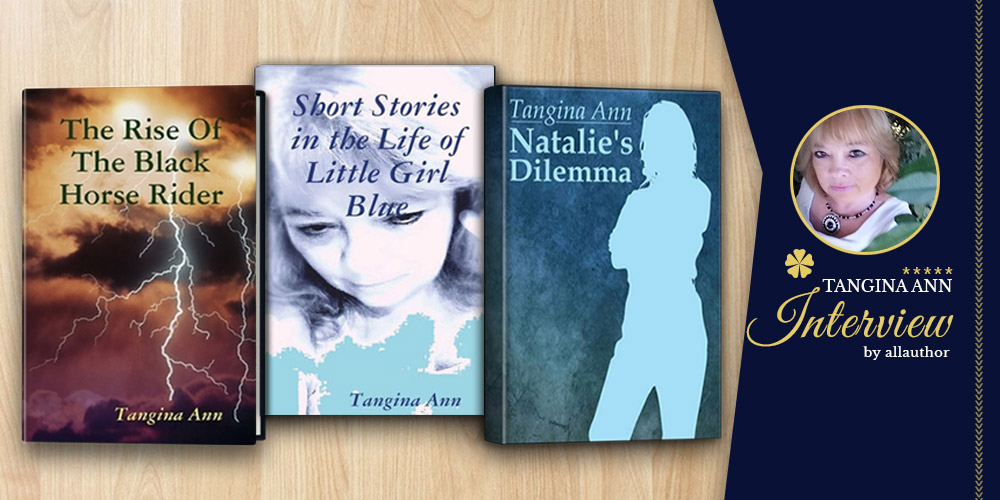 Author Tangina Ann grew up in a small town Pennsylvania about 51 miles north of Pittsburgh. Tangina is currently a self-published author until she can find some one who will pick up the mantle. She likes to do wood art and shoot photos of nature. She has a few cats that make her day a little lighter. She likes to go to a movie once in a while or miniature gulfing. She likes reading History in general. The author says there is no secret to success other than working hard and not giving up when things get tough. Her next book, "No Where to Turn" is finished and is in the process of editing. Read full interview...
Video
The Best
Profile
Genre
Crime Fiction, Suspense, Mysteries, Supernatural Suspense, Romantic Suspense, Romance, Literary Fiction, Christian Fiction, Fantasy, Teen & Young Adult